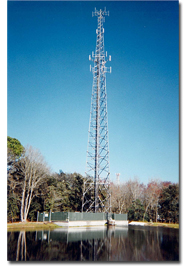 Cathcart Contracting Company was founded by John Cathcart in 1991. Since that time, the company has grown to its current size, handling tens of million of dollars in construction services.

Cathcart's initial expertise was in telecommunications infrastructure development for clients such as Time Warner Communications (Bright House), State of Florida Joint Task Force (under DMS), Polk County, Alltel Cellular, Nextel, Bright Star Communications, QWEST, OPM-USA, Motorola, and American Tower. Hundreds of projects have been completed for national companies both public and private.

Cathcarts' portfolio consists of design-build as well as competitively bid projects including: radio towers, equipment buildings, towers for the 800 megahertz state-owned emergency management radio system and earth stations and buildings used for points of presence and re-generation sites for fiber optic networks. As the massive build-out of telecommunications infrastructure was coming to an end of its construction phase, Cathcart transitioned from telecom construction to government contracting.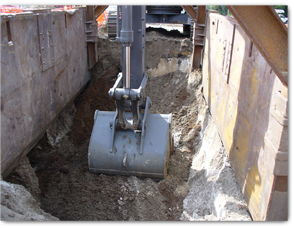 Today, in addition to serving the communications industry, Cathcart also provides construction services including design and installation of water and sewer infrastructure, storm water improvements, re-use systems, utilities, large drainage structures, drainage filtration systems, drain wells, parks, rails to trails projects, complex roadway and intersection improvements as well as site work ranging in size from $2 million to $20 million.

Inviting Complexity

In addition, Cathcart builds a variety of other projects that "fit" well within the expertise and skills of our employees. Cathcart completes projects for local municipalities, county governments, state government, as well as private\ companies throughout Florida. Cathcart prefers to build the most complicated and difficult projects in each of the above areas because the company's management team members are the highest skilled professionals in the marketplace and their expertise and cost simply cannot be justified by anything but the most complex work available.